Skip to product information
Pomegranate Purée NUTRITIONALS
Nutrition information (typical values per 100g) Information nutritionnelle (valeurs moyennes pour 100g) Energy / Valeur Energétique 406kJ/96kcal Fat / Lipides 0.5g of which saturates / dont saturés 0g Carbohydrate / Glucides 21g of which sugars / dont sucres 21g Protein / Protéine 0.6g Salt / Sel 0g Ingredients: Pomegranate juice from concentrate 90%, sugar 5%, colour: aronia juice concentrate 5%
Pomegranate Purée
Sweet undertones. Tart aftertaste. Funkin Pomegranate Purée is a refreshing cocktail base for all seasons. Forget the usual faff of prepping ingredients – we've done it for you. Just squeeze the pouch into your recipe, and let the taste trickle into your glass. It's as easy as that.
Pomegranate Purée NUTRITIONALS
Nutrition information (typical values per 100g) Information nutritionnelle (valeurs moyennes pour 100g) Energy / Valeur Energétique 406kJ/96kcal Fat / Lipides 0.5g of which saturates / dont saturés 0g Carbohydrate / Glucides 21g of which sugars / dont sucres 21g Protein / Protéine 0.6g Salt / Sel 0g Ingredients: Pomegranate juice from concentrate 90%, sugar 5%, colour: aronia juice concentrate 5%
Powered by
Any Questions?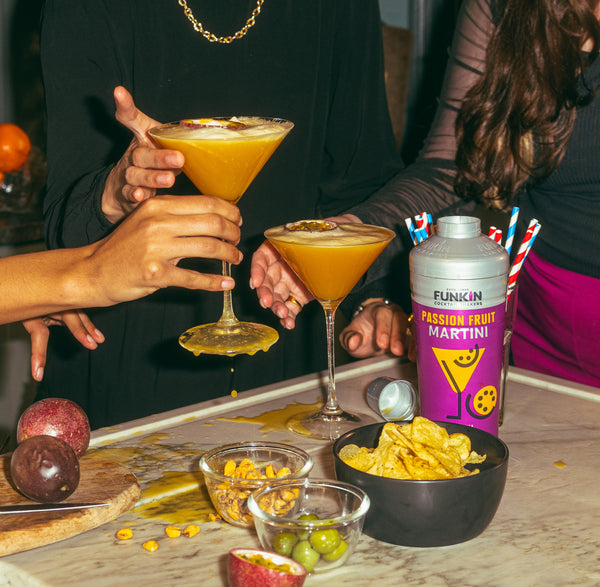 PERFECTLY MATCHED FOR
BIG & SMALL CELEBRATIONS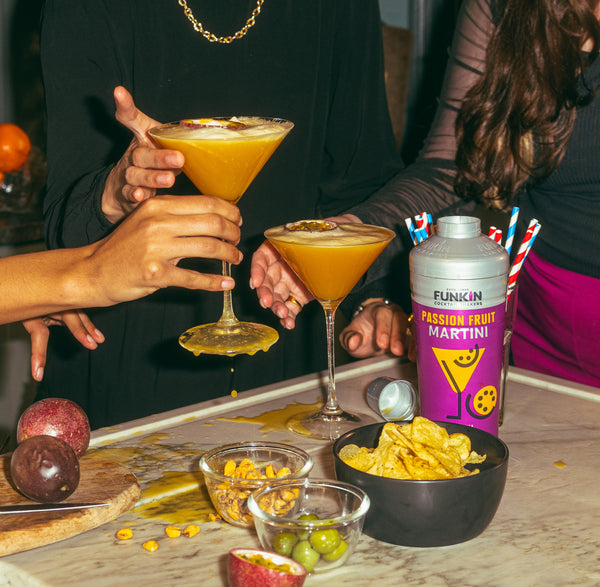 PERFECTLY MATCHED FOR
BIG & SMALL CELEBRATIONS