Skip to product information
Pure Pour Lemon NUTRITIONALS
"Nutrition information (typical values per 100g) Information nutritionnelle (valeurs moyennes pour 100g) Energy / Valeur Energétique 244kJ/57kcal Fat / Lipides 0.6g of which saturates / dont saturés 0g Carbohydrate / Glucides 7.9g of which sugars / dont sucres 7.9g Protein / Protéine 0.7g Salt / Sel 0g" Ingredients: Lemon juice 100%
Pure Pour Lemon
A sharp blend of Sicilian, Primo Fiori, and Vernas lemon varieties – Funkin Pure Pour Lemon Purée brings a fresh burst of citrus to your cocktails. With our purées, there's no hassle, no mess, and no waste. Just pour from the resealable pouch and turn up the taste.
Pure Pour Lemon NUTRITIONALS
"Nutrition information (typical values per 100g) Information nutritionnelle (valeurs moyennes pour 100g) Energy / Valeur Energétique 244kJ/57kcal Fat / Lipides 0.6g of which saturates / dont saturés 0g Carbohydrate / Glucides 7.9g of which sugars / dont sucres 7.9g Protein / Protéine 0.7g Salt / Sel 0g" Ingredients: Lemon juice 100%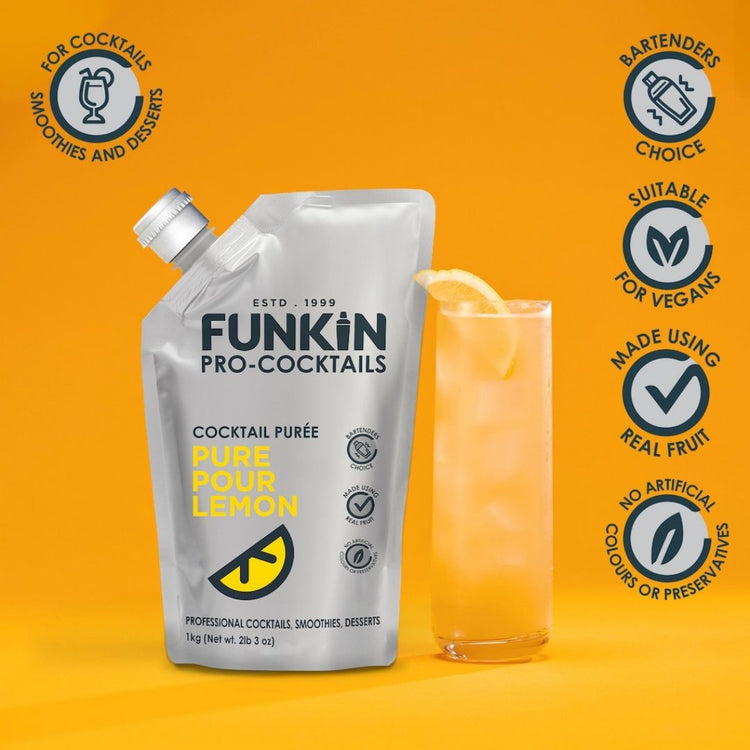 Powered by
Any Questions?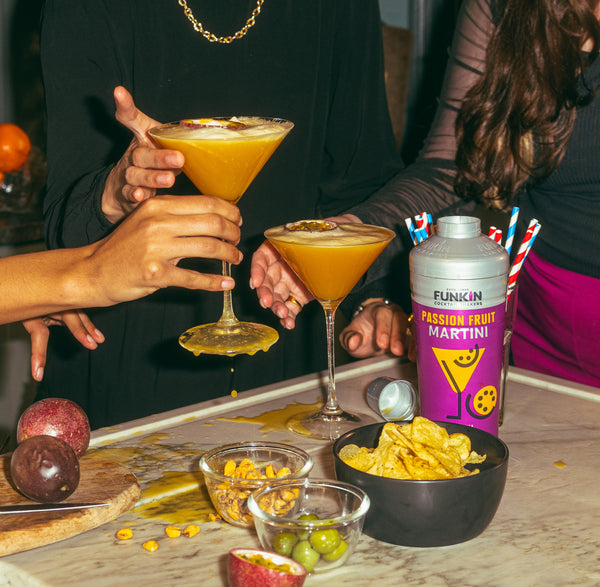 PERFECTLY MATCHED FOR
BIG & SMALL CELEBRATIONS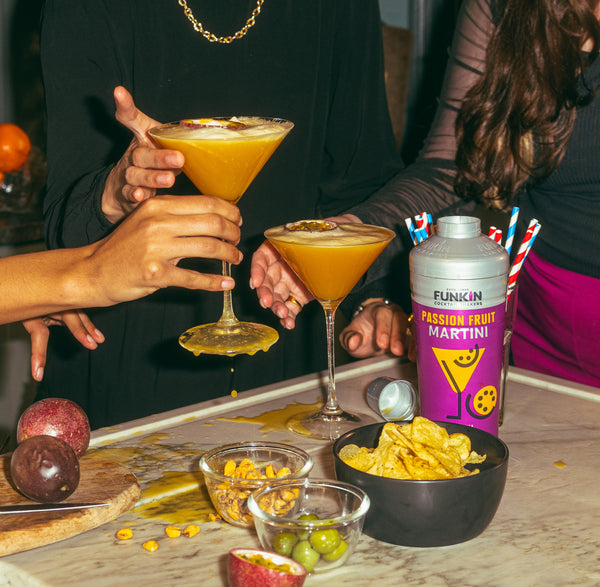 PERFECTLY MATCHED FOR
BIG & SMALL CELEBRATIONS