Skip to product information
Strawberry Purée NUTRITIONALS
"Nutrition information (typical values per 100g) Information nutritionnelle (valeurs moyennes pour 100g) Energy / Valeur Energétique 362kJ/85kcal Fat / Lipides 0g of which saturates / dont saturés 0g Carbohydrate / Glucides 18g of which sugars / dont sucres 18g Protein / Protéine 0.8g Salt / Sel 0g" Ingredients: Strawberry 79.6%, raspberry 10%, sugar 10%, colour: natural concentrates (carrot and blackcurrant)
Strawberry Purée
A balanced blend of early, mid, and late season strawberry varieties… We've handpicked the sweetest strawberries from each season and crammed them into our fresh fruit purée, ideal for use in cocktails, mocktails and other drinks. Packaged up in a resealable pouch – Funkin Strawberry Purée is big on taste and small on waste. 
Our real-fruit strawberry cocktail puree is alcohol-free.
Strawberry Purée NUTRITIONALS
"Nutrition information (typical values per 100g) Information nutritionnelle (valeurs moyennes pour 100g) Energy / Valeur Energétique 362kJ/85kcal Fat / Lipides 0g of which saturates / dont saturés 0g Carbohydrate / Glucides 18g of which sugars / dont sucres 18g Protein / Protéine 0.8g Salt / Sel 0g" Ingredients: Strawberry 79.6%, raspberry 10%, sugar 10%, colour: natural concentrates (carrot and blackcurrant)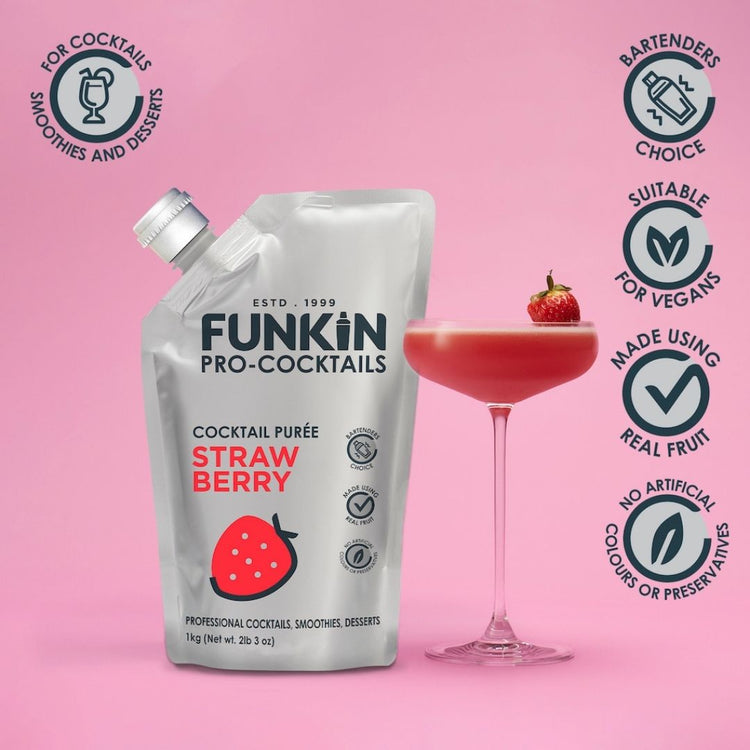 Powered by
Any Questions?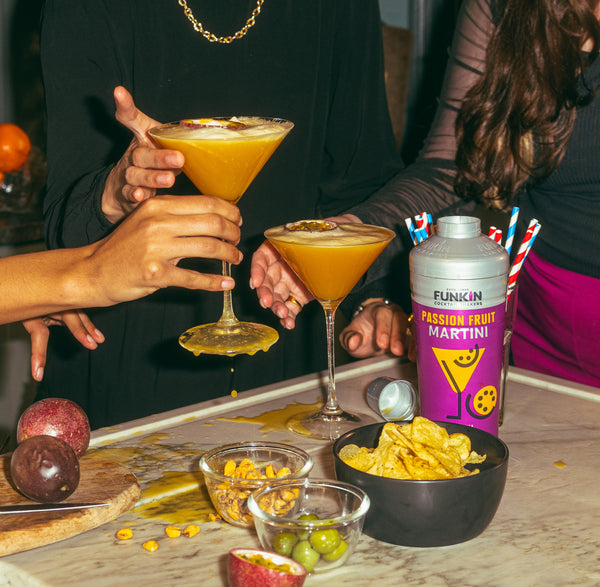 PERFECTLY MATCHED FOR
BIG & SMALL CELEBRATIONS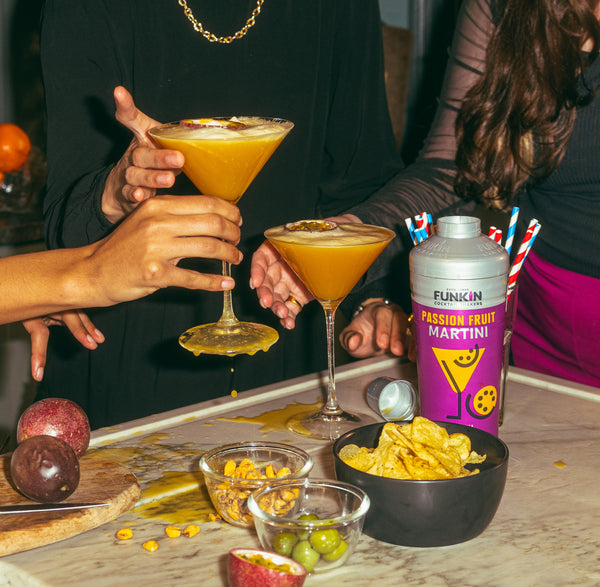 PERFECTLY MATCHED FOR
BIG & SMALL CELEBRATIONS