Skip to product information
Bramble Mixer NUTRITIONALS

USE CASE
Nutrition information (typical values per 100ml) Energy 388kJ/91kcal Fat 0g of which saturates 0g Carbohydrate 22.4g of which sugars 20.9g Protein 0.6g Salt 0g Ingredients: Water, lemon juice (21%), blackberry pureé (18%), sugar, colour: natural concentrate (carrot and cherry)
To make the perfect serve: 1. Fill a cocktail shaker with ice 2. Add 50ml Gin and 100ml Funkin Cocktails Bramble Cocktail Mixer 3. Shake and pour over crushed ice into a chilled rocks glass Funkin Cocktails Cocktail Mixer can be used to make a variety of delicious cocktails simply by mixing with a different spirit. Mix with Vodka for a Blackberry Martini, Bourbon for a bourbon bramble or Sparking wine for a blackberry Spritz
Bramble Mixer
A combination of the best quality blackberries and zesty lemons – Funkin Bramble Mixer slices sweet with sour for a perfect balance on the taste buds. Simply fill a glass with ice, add your gin of choice, top with Funkin Bramble Mixer, and stir. Then sip back, relax, and enjoy.
Bramble Mixer NUTRITIONALS

USE CASE
Nutrition information (typical values per 100ml) Energy 388kJ/91kcal Fat 0g of which saturates 0g Carbohydrate 22.4g of which sugars 20.9g Protein 0.6g Salt 0g Ingredients: Water, lemon juice (21%), blackberry pureé (18%), sugar, colour: natural concentrate (carrot and cherry)
To make the perfect serve: 1. Fill a cocktail shaker with ice 2. Add 50ml Gin and 100ml Funkin Cocktails Bramble Cocktail Mixer 3. Shake and pour over crushed ice into a chilled rocks glass Funkin Cocktails Cocktail Mixer can be used to make a variety of delicious cocktails simply by mixing with a different spirit. Mix with Vodka for a Blackberry Martini, Bourbon for a bourbon bramble or Sparking wine for a blackberry Spritz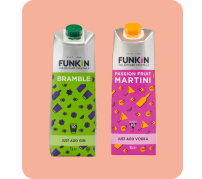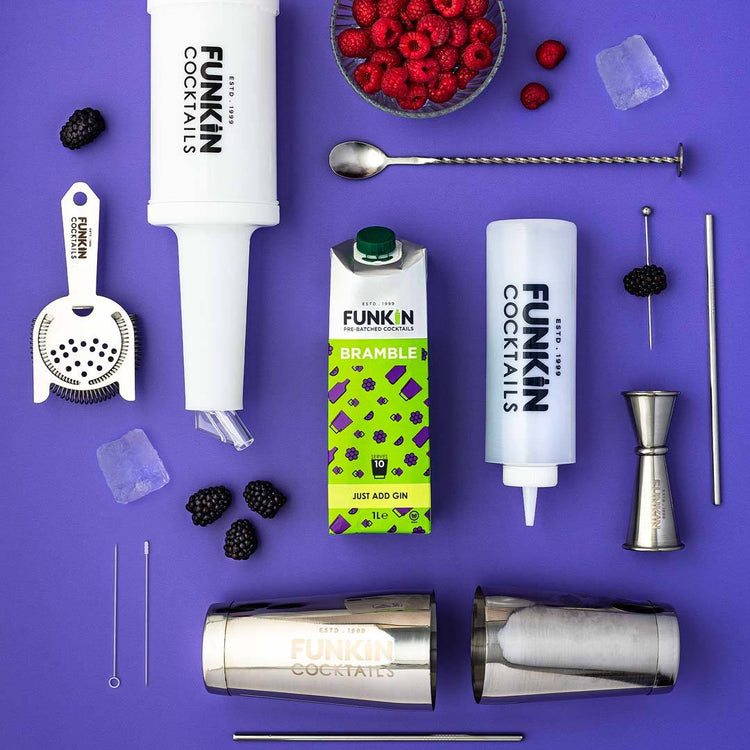 Powered by
Any Questions?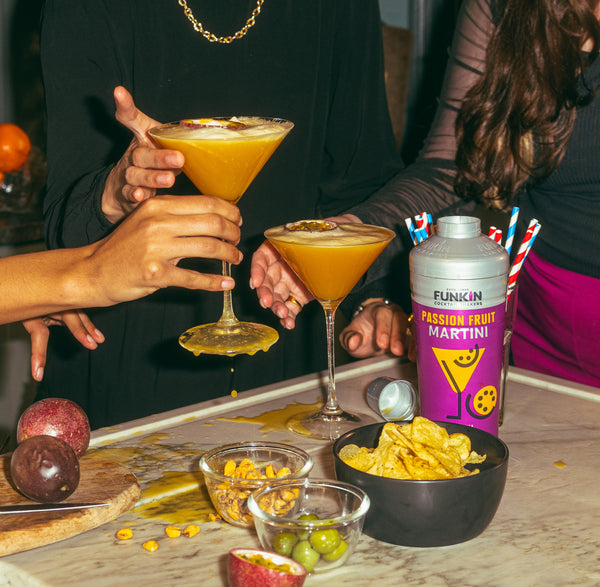 PERFECTLY MATCHED FOR
BIG & SMALL CELEBRATIONS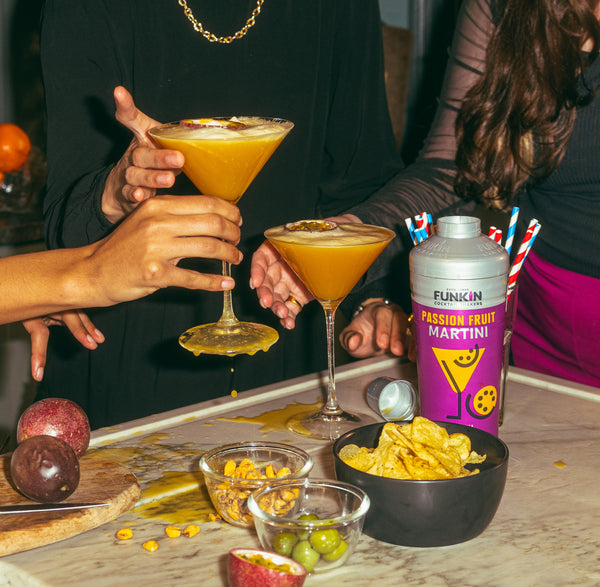 PERFECTLY MATCHED FOR
BIG & SMALL CELEBRATIONS