Skip to product information
Strawberry Woo Woo Mixer NUTRITIONALS
"Nutrition information (typical values per 100ml) Energy 355kJ/83kcal Fat 0g of which saturates 0g Carbohydrate 20.3g of which sugars 19.1g Protein 0g Salt 0g" Ingredients: Water, peach juice from concentrate, sugar, strawberry purée (13%), cranberry juice from concentrate, lemon juice, colour: natural concentrates (carrot and blackcurrant), natural flavour
Strawberry Woo Woo Mixer
What do you get when you mix all-natural peaches, strawberries, lemons and cranberry juice? You get Funkin Strawberry Woo Woo Cocktail Mix – a premade bar-quality blend of the best ingredients, packed with real fruit juice. Just pour your ready made cocktail mixer straight from the carton, add your spirit of choice, and woo your guests with a world of flavour.
Strawberry Woo Woo Mixer NUTRITIONALS
"Nutrition information (typical values per 100ml) Energy 355kJ/83kcal Fat 0g of which saturates 0g Carbohydrate 20.3g of which sugars 19.1g Protein 0g Salt 0g" Ingredients: Water, peach juice from concentrate, sugar, strawberry purée (13%), cranberry juice from concentrate, lemon juice, colour: natural concentrates (carrot and blackcurrant), natural flavour
1X
Strawberry Woo Woo Mixer
1X
Passion Fruit Martini Mixer
SHOP BUNDLE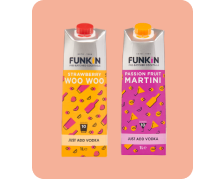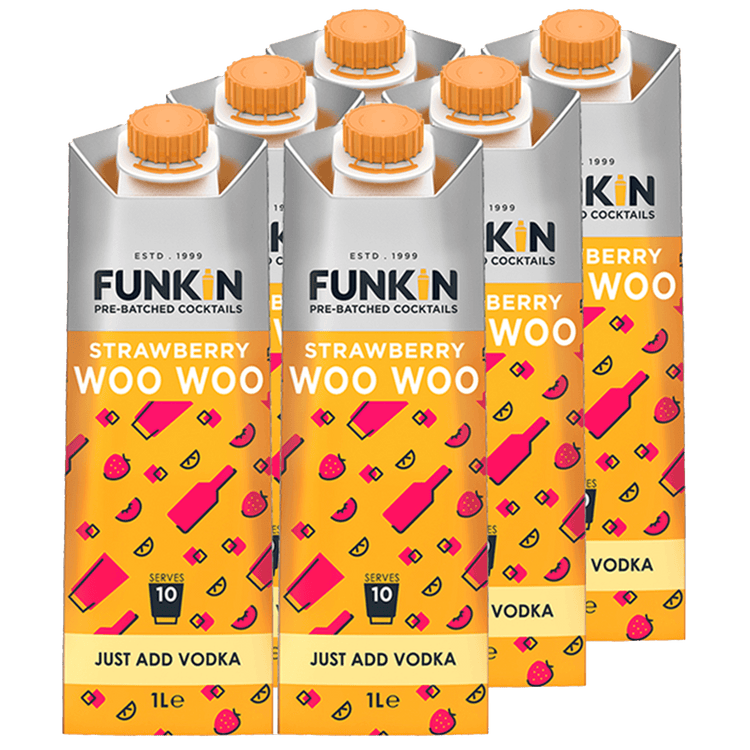 Powered by
Any Questions?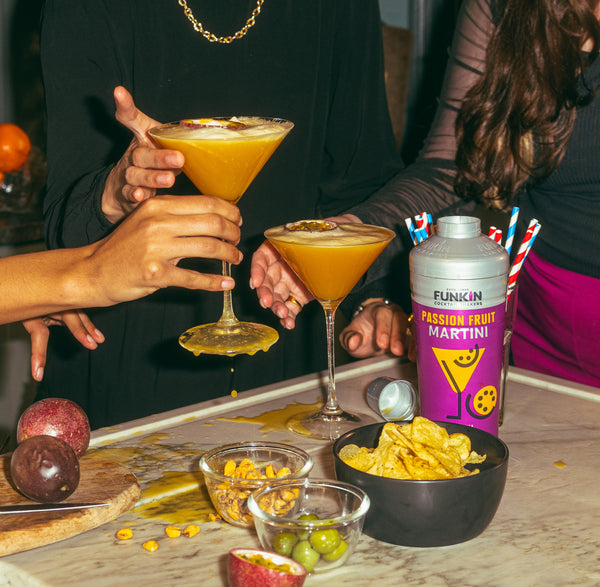 PERFECTLY MATCHED FOR
BIG & SMALL CELEBRATIONS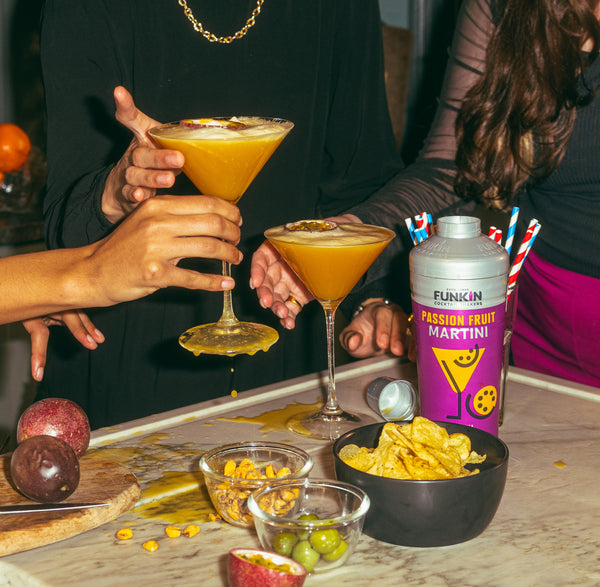 PERFECTLY MATCHED FOR
BIG & SMALL CELEBRATIONS