Skip to product information
Pineapple Purée NUTRITIONALS
Nutrition information (typical values per 100g) Information nutritionnelle (valeurs moyennes pour 100g) Energy / Valeur Energétique 225kJ/53kcal Fat / Lipides 0.5g of which saturates / dont saturés 0g Carbohydrate / Glucides 12g of which sugars / dont sucres 12g Protein / Protéine 0.5g Salt / Sel 0g Ingredients: Pineapple 100%
Pineapple Purée
The pinnacle of tropical – Funkin Pineapple Purée is a golden blend of Cayenne Pineapples from Ghana and the Ivory Coast. Packed into a purée with perfect consistency, we've already done the hard work. All that's left for you to do is add to your recipe and serve like a pro.
Pineapple Purée NUTRITIONALS
Nutrition information (typical values per 100g) Information nutritionnelle (valeurs moyennes pour 100g) Energy / Valeur Energétique 225kJ/53kcal Fat / Lipides 0.5g of which saturates / dont saturés 0g Carbohydrate / Glucides 12g of which sugars / dont sucres 12g Protein / Protéine 0.5g Salt / Sel 0g Ingredients: Pineapple 100%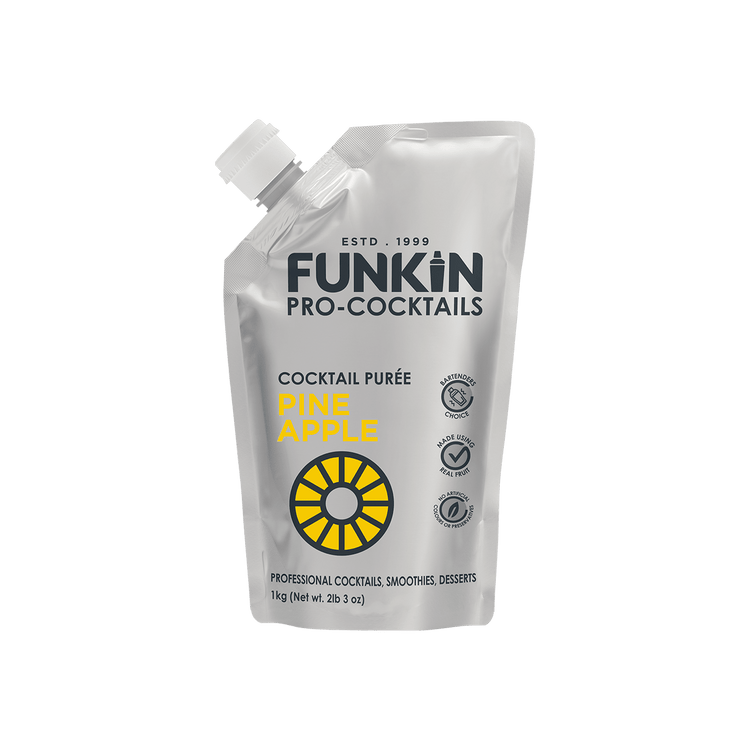 Powered by
Any Questions?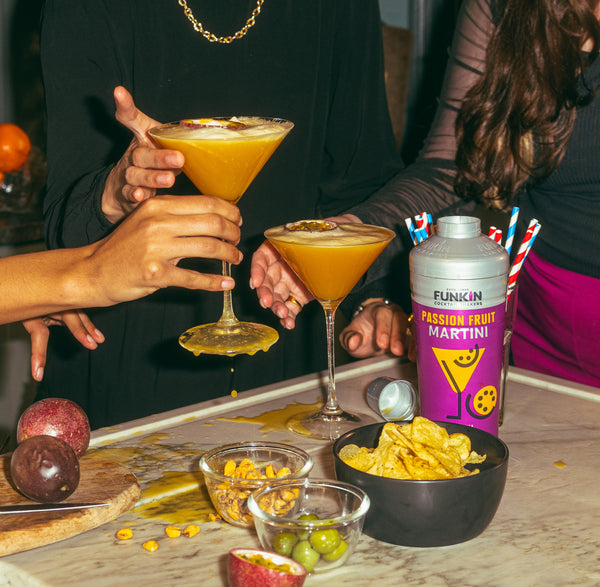 PERFECTLY MATCHED FOR
BIG & SMALL CELEBRATIONS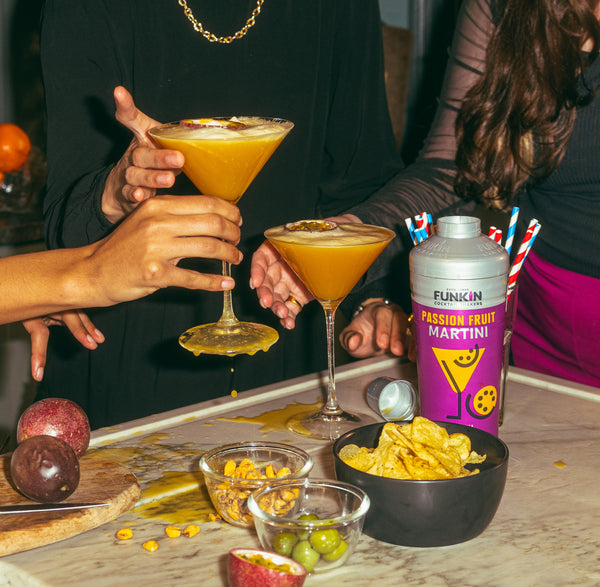 PERFECTLY MATCHED FOR
BIG & SMALL CELEBRATIONS