Skip to product information
Grenadine Syrup NUTRITIONALS
Energy / Valeur Energétique 1369kJ/327kcal Fat / Lipides 0g of which saturates / dont saturés 0g Carbohydrate / Glucides 81.2g of which sugars / dont sucres 80.6g Protein / Protéine <0.5g Salt / Sel 0.02g Ingredients: Sugar, water, fruit juices from concentrate (10% ) (lemon 6%, strawberry 2%, blackcurrant 1%, cherry 1%), colour: anthocyanins, acidity regulator: citric acid, natural flavours, natural vanilla flavour
Grenadine Syrup
A variety of natural fruit flavours – Funkin Grenadine Syrup combines Sicilian lemons, 3 varieties of strawberry, Serbian Morello cherries, wild blackberries, and a hint of rich vanilla. Add to your cocktail recipe to bring out a spectrum of flavours from across the continent.
Grenadine Syrup NUTRITIONALS
Energy / Valeur Energétique 1369kJ/327kcal Fat / Lipides 0g of which saturates / dont saturés 0g Carbohydrate / Glucides 81.2g of which sugars / dont sucres 80.6g Protein / Protéine <0.5g Salt / Sel 0.02g Ingredients: Sugar, water, fruit juices from concentrate (10% ) (lemon 6%, strawberry 2%, blackcurrant 1%, cherry 1%), colour: anthocyanins, acidity regulator: citric acid, natural flavours, natural vanilla flavour
Powered by
Any Questions?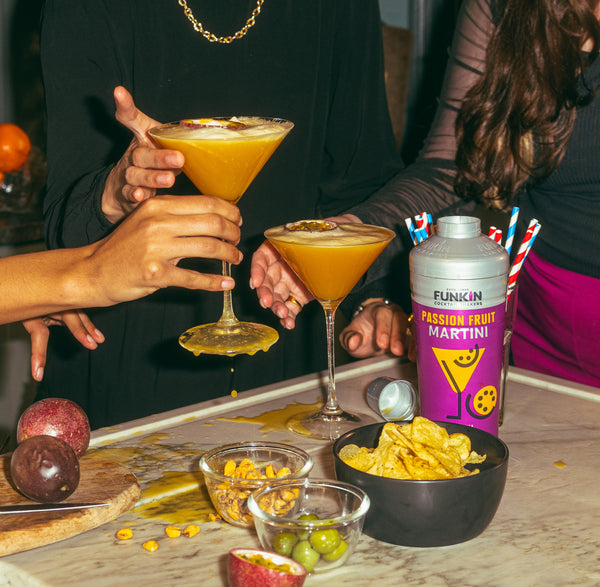 PERFECTLY MATCHED FOR
BIG & SMALL CELEBRATIONS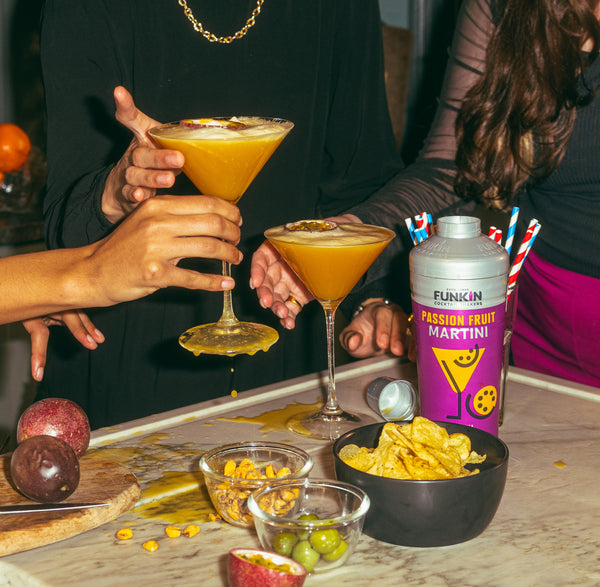 PERFECTLY MATCHED FOR
BIG & SMALL CELEBRATIONS