Skip to product information
Cosmopolitan Mixer NUTRITIONALS
"Nutrition information (typical values per 100ml) Energy 347kJ/82kcal Fat 0g of which saturates 0g Carbohydrate 16.1g of which sugars 14.6g Protein 0g Salt 0g" Ingredients: Water, cranberry juice from concentrate, sugar, orange juice, lime juice, colour: natural concentrates (carrot and blackcurrant)
Cosmopolitan Mixer
Sumptuously sweet with a touch of tang – Funkin Cosmo Mixer is a traditional combo of cranberries, Persian limes, and orange juice. It only takes a few moments to crush your craving. Just add your alcohol of choice, give it a shake, and strain over ice. Thirst = quenched.
Cosmopolitan Mixer NUTRITIONALS
"Nutrition information (typical values per 100ml) Energy 347kJ/82kcal Fat 0g of which saturates 0g Carbohydrate 16.1g of which sugars 14.6g Protein 0g Salt 0g" Ingredients: Water, cranberry juice from concentrate, sugar, orange juice, lime juice, colour: natural concentrates (carrot and blackcurrant)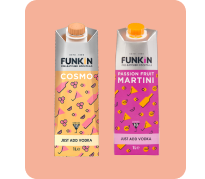 Powered by
Any Questions?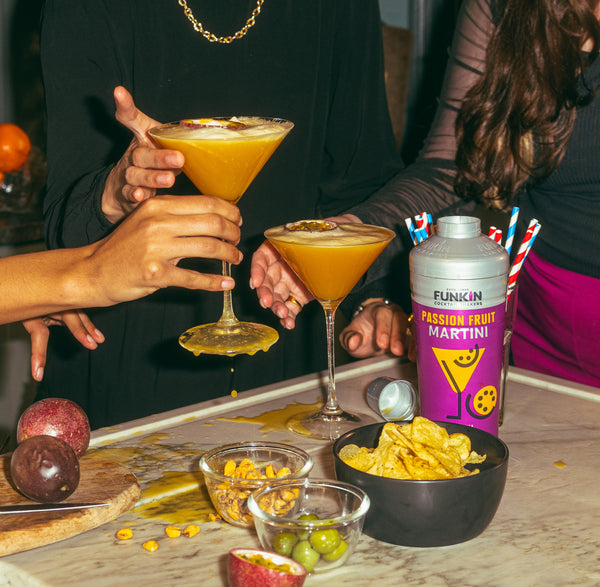 PERFECTLY MATCHED FOR
BIG & SMALL CELEBRATIONS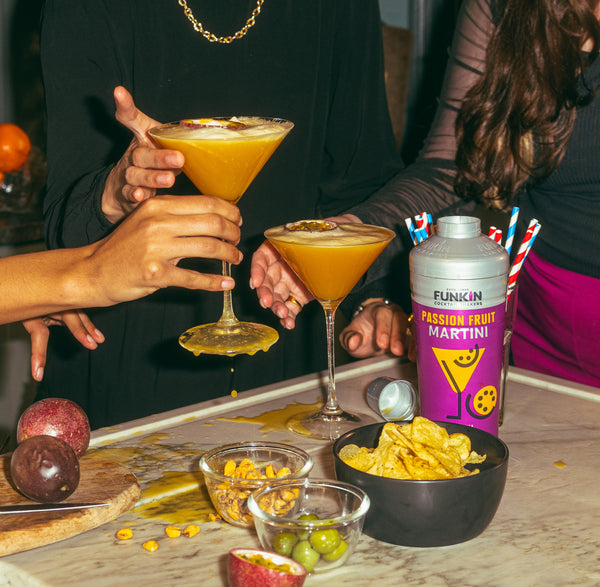 PERFECTLY MATCHED FOR
BIG & SMALL CELEBRATIONS