Skip to product information
Passion Fruit Martini Mixer NUTRITIONALS
Energy 439kJ/104kcal Fat 0g of which saturates 0g Carbohydrate 25.8g of which sugars 24.2g Protein 0g Salt 0g Ingredients: Water, sugar, passion fruit juice (15%), mango purée (10%), lime juice (10%), orange juice from concentrate (10%), natural flavours
Passion Fruit Martini Mixer
Full to the brim with fruity flavours – Funkin Passion Fruit Martini Mixer is an exotic blend of Indian mangos, Ecuadorian passion fruit, and orange juice. Simply add rum or vodka, give it a good shake, strain over ice, garnish with passion fruit, and transport yourself to the tropics.
Passion Fruit Martini Mixer NUTRITIONALS
Energy 439kJ/104kcal Fat 0g of which saturates 0g Carbohydrate 25.8g of which sugars 24.2g Protein 0g Salt 0g Ingredients: Water, sugar, passion fruit juice (15%), mango purée (10%), lime juice (10%), orange juice from concentrate (10%), natural flavours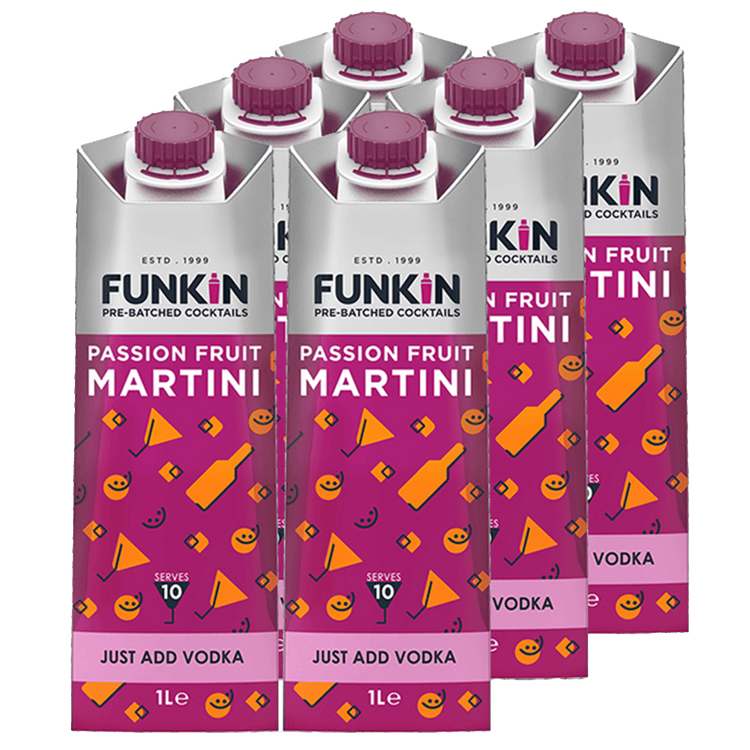 Powered by
Any Questions?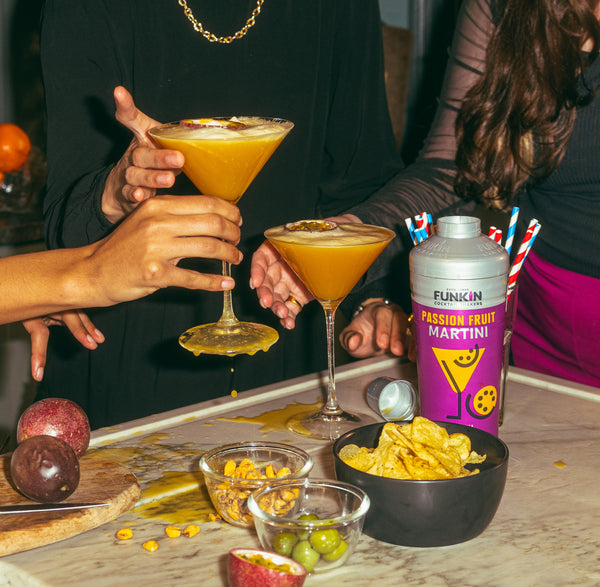 PERFECTLY MATCHED FOR
BIG & SMALL CELEBRATIONS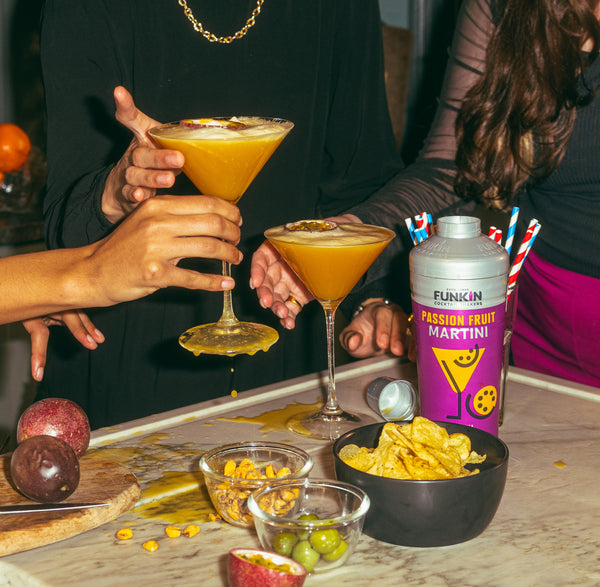 PERFECTLY MATCHED FOR
BIG & SMALL CELEBRATIONS